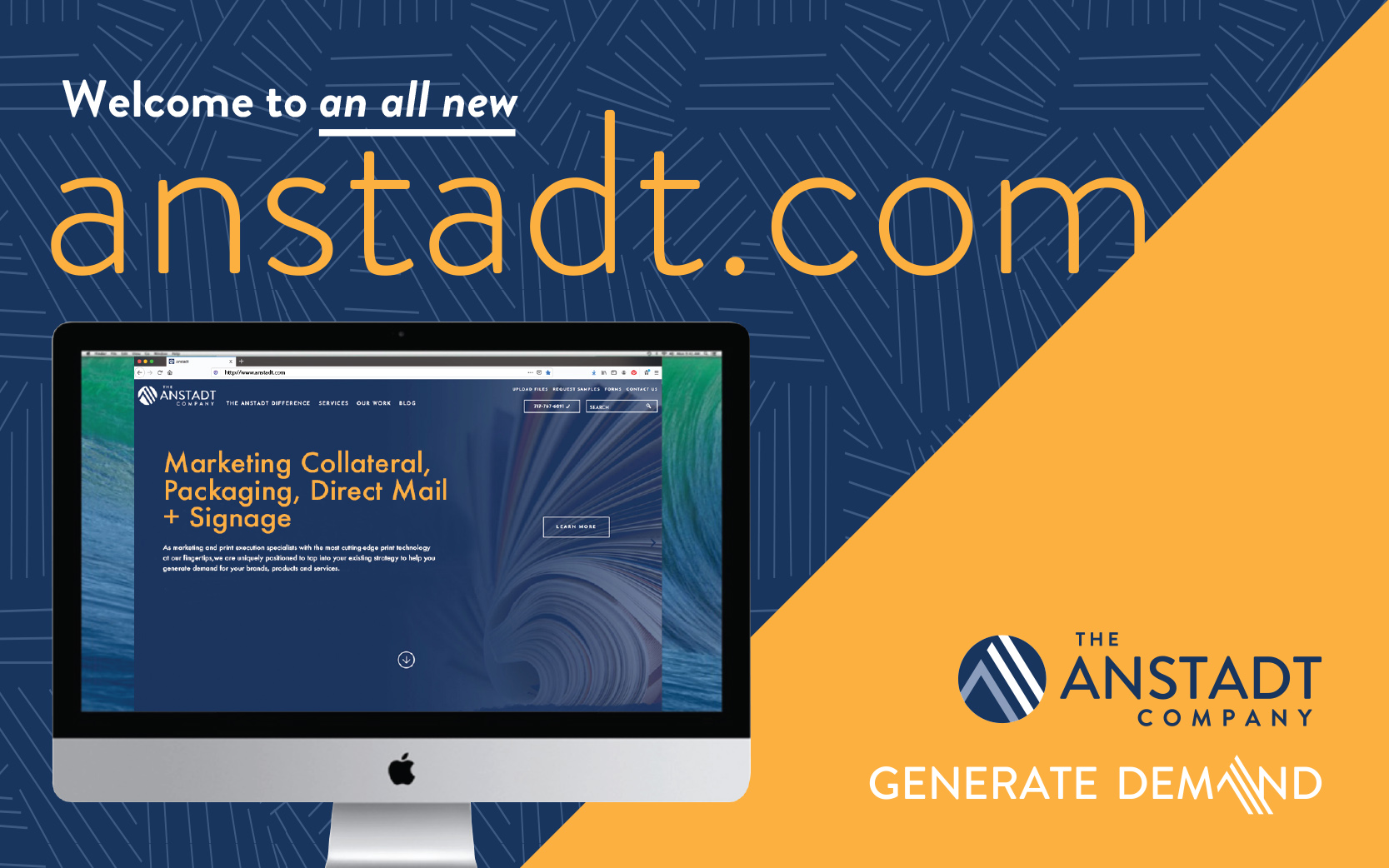 Out with the old and in with the new!
After 5 months of hard work and dedication, we're proud to share with you a new web experience at anstadt.com that not only better aligns with our brand, who we are and what we do, but also reflects a pattern of growth and advancements in recent years for which we're very proud.
Our goal with this new website is to provide our customers – both current and prospective – an easier way to learn about The Anstadt Company's services and how we can help you #GenerateDemand for your brands, products and services with cutting edge print marketing execution solutions and opportunities. The new site gives better access to…
SERVICES • OUR PEOPLE • PRINT INNOVATION • OUR HISTORY
In addition to a clean new design and intuitive site navigation, some of the great new features include social integration to foster improved communication with clients, a collection of recent work and "Through the Loop" — a blog venue that takes a closer look behind the scenes of print. Be sure to visit us often as we will be constantly updating our content with innovative thought leadership articles, company announcements, educational content and client successes.
We hope you like the changes! If you have any questions or feedback, don't hesitate to contact us. Stay connected and receive content updates by following us on LinkedIn and Facebook.
Sincerely,
Your #TACteam
—–
Founded in 1878, The Anstadt Company is a 5th generation, family-owned marketing execution and print solutions company uniquely positioned to help you #GenerateDemand for your brands, products and services.