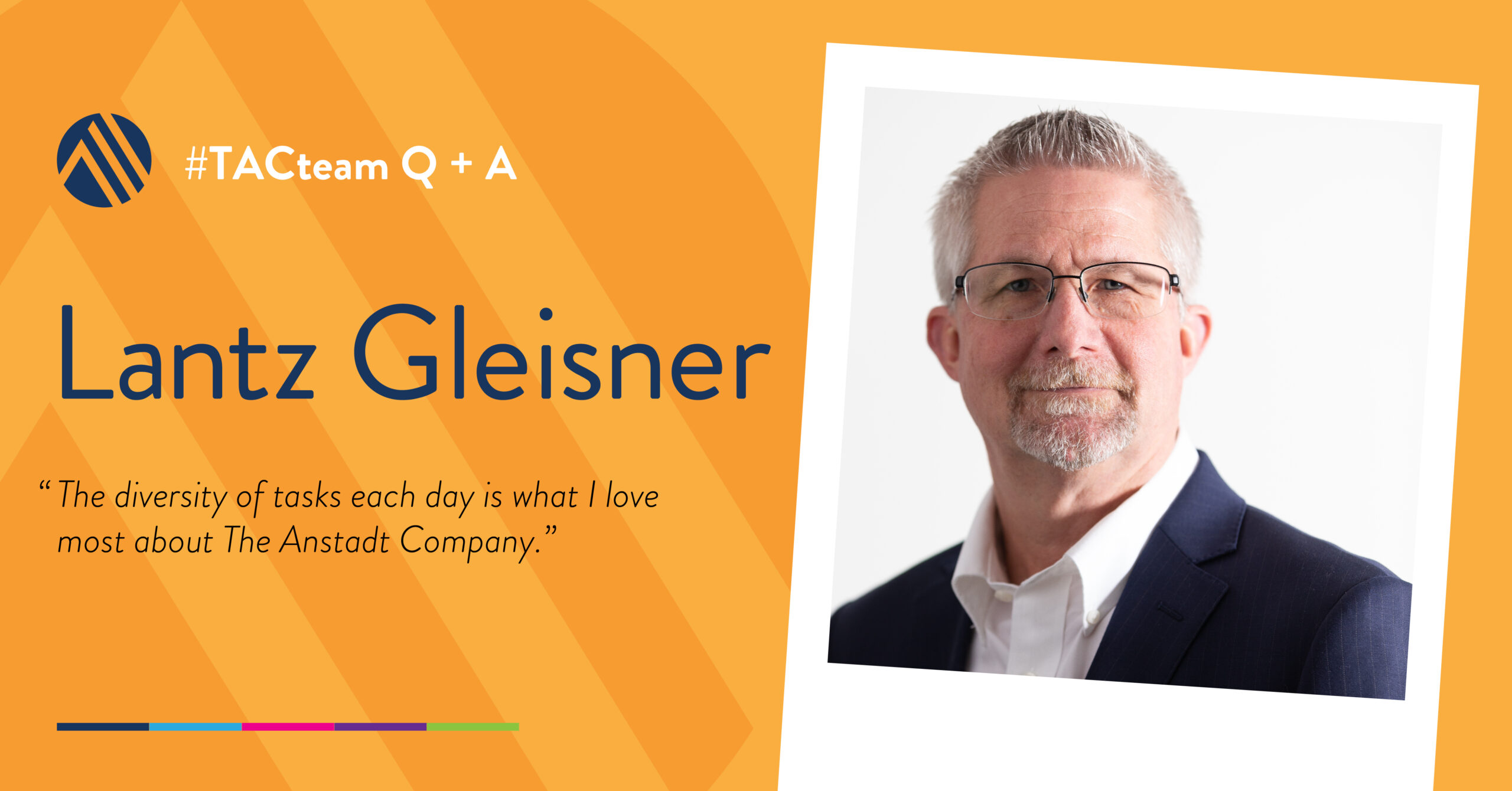 We're excited to introduce you to our new Vice President of Operations, Lantz Gleisner!
Lantz joins the #TACteam with more than thirty years of experience in #Print #Operations and #Management.
Where did you get your start in printing?
From the first time I picked up a piece of type in high school, I new I was hooked on printing and the rest is history…
My "official" career started as an apprentice pre-press technician. It then progressed into running some of the first computerized equipment in the market. My progression and drive led me to becoming a night shift plant manager which then  segued into the day shift plant manager of a large, high-quality commercial printer for over fourteen years.
I then took my experiences of print and management and became Vice President of Operations of a Trade bindery for another fifteen years. Having the desire to continue my growth in  graphic communications, I moved on to become the Operations Manager & Director of Print and Finishing for a high-volume commercial printer for over six years.
What brought you to The Anstadt Company?
The sum value of my combined experiences and the opportunity to join a company on the cutting-edge of technology!
What excites you most about joining the #TACteam?
Being able to work with a team of many talents all showing up everyday with the common focus of achieving and exceeding our customer goals and their expectations.
What do you enjoy most about the print industry?
What's not to love? It's in my blood. Most importantly, there is endless knowledge to be gained and everyday brings on new challenges!
How do you spend your time outside of work?
I enjoy spending time with my wife, two children, two beautiful grandchildren and granddoggies.
Any fun facts you would like to share?
I love to cook. Experimenting with different meats and veggies and seafood is a whole new level of creativity that I thoroughly enjoy! My family's favorites include a seafood bake and anything with fresh pasta.
Binge watching Netflix etc. with my wife too — Longmire, Ozark and The Mandalorian are a few faves.
What's your favorite PMS color?
I like every color! Afterall, I am a printer!
—–
Founded in 1878, The Anstadt Company is a 5th generation, family-owned marketing execution and print solutions company uniquely positioned to help you #GenerateDemand for your brands, products and services.