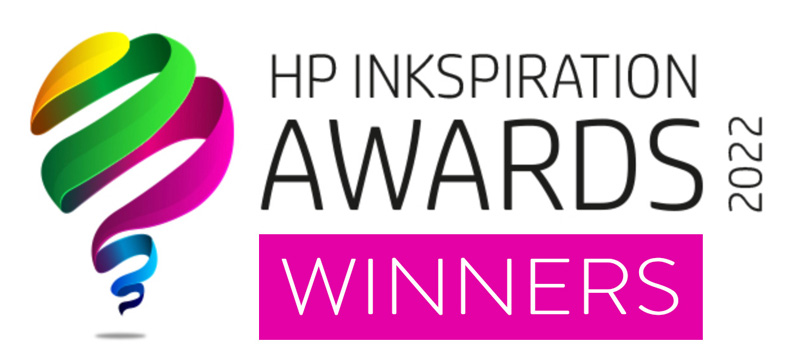 The Anstadt Company has been recognized for outstanding innovation in digital print in this year's HP Inkspiration Awards competition. Out of just 14 total awards given out globally, The Anstadt Company walked away with one award in the HP Indigo Commercial Print category for direct mail and another award in the photo books and photo applications category.
The HP Inkspiration Awards is an annual contest that showcases the most creative and impactful work from HP customers. The competition further celebrates how Print Service Providers use HP digital printing technology to push the boundaries of what's possible in today's digital printing world.
This year's submissions not only pushed the boundary of HP digital printing technology, but many also featured unique, cutting-edge technologies. With entries from more than 9 countries and just 3 categories, the esteemed panel of judges — representing print industry leaders from around the world — sure had their work cut out for them!
You can click >> HERE << and >> HERE << to learn more!
"Another job well done by the #TACteam," said Matt Doran, President and CEO of The Anstadt Company. "To be recognized for digital innovation on a global level for production in our core product areas of ecommerce photo products and direct mail is a proud moment — for both our team and our customers — and I'm honored to accept these awards on behalf of all of them."
—–
Founded in 1878, The Anstadt Company is a 5th generation, family-owned marketing execution and print solutions company uniquely positioned to help you #GenerateDemand for your brands, products and services. For more information, call Karly A. Young, Chief Creative Officer of The Anstadt Company at 717.767.6891.
The Graphic Arts Association is a 350-plus-member trade association headquartered in Trevose, PA representing the printing industry in Pennsylvania, New Jersey and Delaware. Printing is the fifth largest manufacturing industry in the country, and our region ranks fifth in volume. The Graphic Arts Association is an affiliate of The Printing Industries of America.
###