Elevate Your Brand with Marketing Collateral
Elevate Your Brand with Marketing Collateral
It's essential to market your brand, products and services in a way that accurately communicates their value to your target audience. Marketing collateral is a simple and effective solution for promoting products and highlighting the benefits of your brand.
We specialize in developing marketing promotional materials that make companies stand out. We work as an extension of your team to create a collateral design, printing and distribution plan that aligns with your marketing strategy and budget, and brings your ideas to life.
Regardless of complexity, we have the scale and ability to execute on any marketing or print project you are facing. Whether a one-off test or a multi-channel project, we'll ensure brand consistency and equity across all materials, seamlessly execute and produce, and accelerate your information to market.

Contact Us
What Our Clients Say
In their typical fashion, Anstadt delivered a superb product that distinguished our message from the clutter of blasé mailers. We are so fortunate to have such a talented team supporting our graphics and communications needs."
— York Water Company
I trust the professionals at Anstadt and have confidence in putting my design in the hands of these experts. I know my job will be done right each time and best reflect my work in the end. 
— Sr. Art Director, Higher Education
In the past, I utilized several printers for our marketing materials and you really get what you pay for. Some of the "cheaper" printers have provided me materials that have been unacceptable in quality and consistency, which ultimately damages our brand integrity. Anstadt has always delivered remarkable, consistent quality and their service is better than any printer I have dealt with in the past few years. I highly-highly recommend them.
— Business Development Manager, Transportation Industry
The best printing business partner our marketing department could have!
— Hershey Creamery Company
Innovative Deliverables
Our creative design services team is well-versed in crafting award-winning, creative designs that audiences remember, promoting greater brand awareness for your business. 
Some of the many print marketing solutions we offer include:
Brochures

Leaflets + Pamphlets

Integrated Direct Mail

Publications

Visual Aids

Newsletters

Pocket Folders

Sell Sheets

Posters + Banners

Media Kits

Variable Data Communications

Business Cards + Letterheads

Social Media Graphics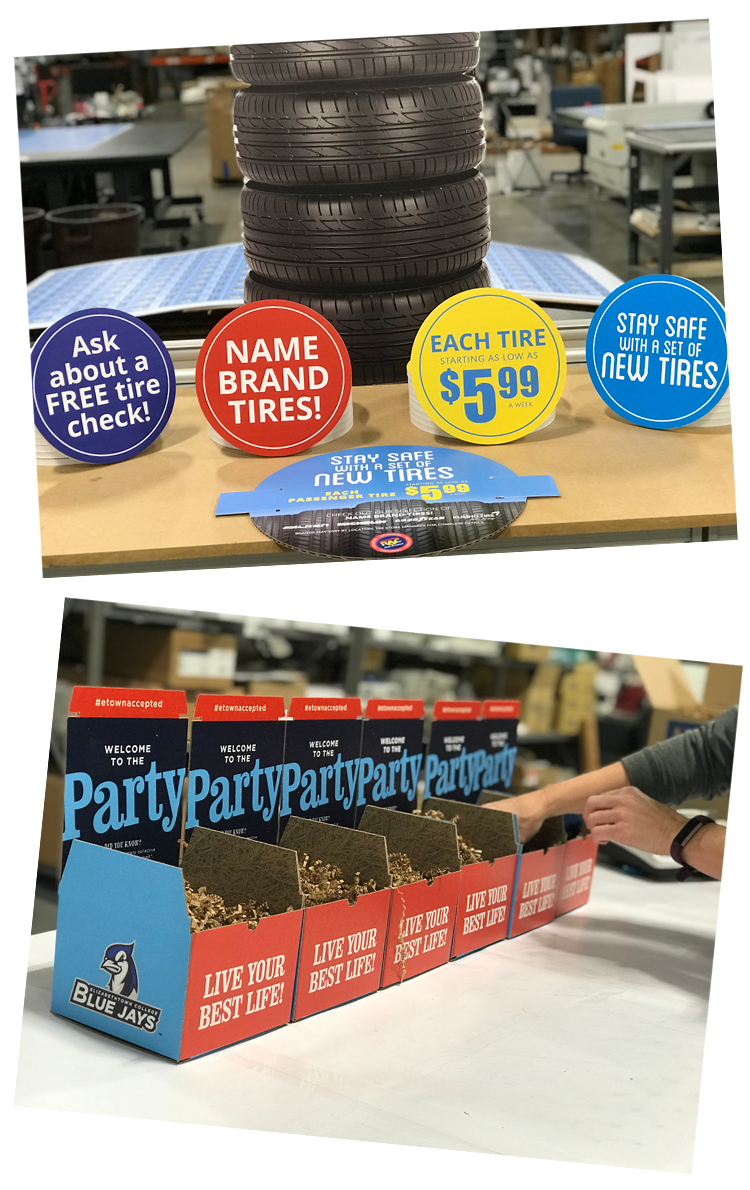 Digital Brand Asset Management
Centrally manage your marketing assets — from organization and customization to ordering and production — and distribute nationwide!
With an easy-to-use online platform and 24/7 access, you can easily…
Print on demand and increase speed to market

Access critical data for brand management

Receive reports about your orders

Manage users and their ordering capabilities through a custom-branded interface

Allow and set limits for user customization of branded elements

Create approvals for orders before submission

Control cost