Make Your Marketing Materials Memorable With Print Enhancement
Make Your Marketing Materials Memorable With Print Enhancement
With more and more marketers embracing innovative and cutting-edge marketing technologies, it's essential to find unique ways to set your brand apart from the competition. Digital print enhancements allow you to easily stand out from the crowd, generate demand and communicate like never before.

Contact Us
What Our Clients Say
We were blown away by the awesome job that the entire team at Anstadt did with our project. We have received great feedback from our clients, especially with how the packaging stood out from the rest of our competitors.
— Yazoo Mills
In the past, I utilized several printers for our marketing materials and you really get what you pay for. Some of the "cheaper" printers have provided me materials that have been unacceptable in quality and consistency, which ultimately damages our brand integrity. Anstadt has always delivered remarkable, consistent quality and their service is better than any printer I have dealt with in the past few years. I highly-highly recommend them.
— Business Development Manager, Transportation Industry
Our Scodix Print Enhancement Technology
Our game changing, digital Scodix Print Enhancement Technology makes it easy to build brand equity and create innovative marketing materials with exciting textures and designs your audience will remember.
Many types of print embellishments, such as specialty colors and coatings, embossing, foiling and textures aren't new, but the ability to produce them digitally without the need for dies, screens and molds makes them more affordable for marketers and brand owners, while also offering new opportunities previously not possible.
With our Scodix Print Enhancement Technology, we're able to add many unique print effects that make your marketing collateral, packaging, direct mail and media kits pop, including:
In-line foil: Add shine, interest and vibrant colors to your print media with traditional and variable data foils.
Polymers: Add depth and dimension with high-gloss, raised and textured spot coatings to create embossed physical elevations and variable density textures for a more immersive, haptic customer experience.
Special effects: Introduce specialty embellishments such as three-dimensional holographic foils, crystals, metallics, glitter and braille for mega impact.
It's science, really. We value sensory experiences. When your audience interacts with your Scodix print media, they'll remember your company and form a powerful connection with your brand.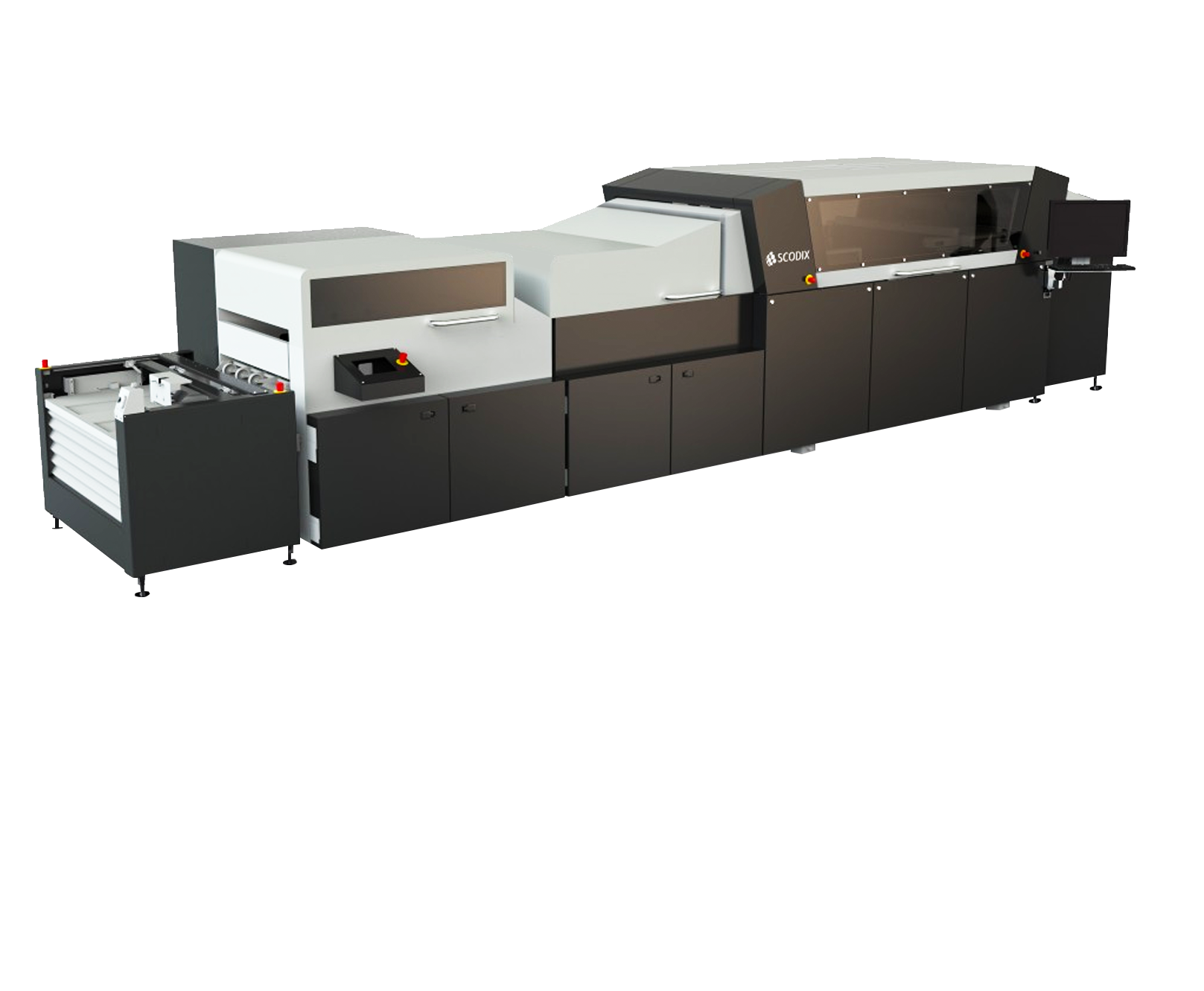 Test Your Ideas with Prototyping
Test Your Ideas with Prototyping
Do you have ideas, but don't know how to make them happen?
Not sure if the gold foil or silver foil will be more effective?
Need to split test your packaging options to see which option resonates best with your audience?
How do you know which texture density level will make your design shine?
Just can't determine where to start?
If you have an idea that you're not sure how to execute, we're always up for the challenge!
Our prototyping capabilities are ideal for streamlining the stakeholder approval process and supporting pitches with final-form models without the risk of unproven full-scale printing.
With a range of techniques to test ideas, quick-to-market digital innovation at our fingertips and a full-service creative design services team, we're able to draw up mechanicals and test your deliverables prior to a full print run and — most importantly — before you go full speed to market.
Watch your ideas come to life, obtain real-life product samples at a lower overall cost and feel confident about your marketing initiatives!
Ready. Set. #GenerateDemand!
Go!